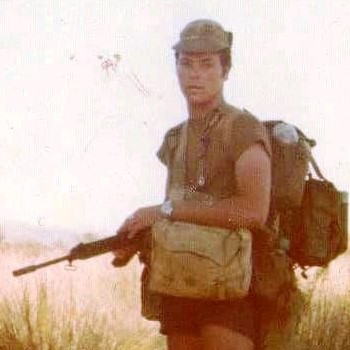 Barry Zworestine (In His Own Words):
I was born in Southern Rhodesia (in what is now Zimbabwe) in 1953. After a fairly uneventful schooling in which I focused more on sports than on academics, I went to university in South Africa, where I spent several years training in the field of education.
In 1976 I returned to Rhodesia to comply with national service requirements and was involved in the Rhodesian Bush War. On leaving the war in 1977, I spent a number of years living and working in South Africa before emigrating to Australia, where I lived for several years before settling in England for a brief period of time. After unsuccessfully attempting to mountain bike from Great Britain to Israel in 1984, I flew there instead and spent four years developing the British Council English Language Centre. While in Israel I developed a passion for marathon running, which then extended to ultra-marathon running after I returned to South Africa to qualify as a clinical psychologist.
 I returned to Australia in 2000, where I have remained ever since. In 2002, given my military experience and psychological qualifications, I was accepted as a contractor with a veteran organisation; I still continue with this work today. I also continue to run short distances and am passionate about music. I play the African drum, American Indian flute and the Australian didgeridoo.
In my most recent book, "Which Way is your Warrior facing" I dress the complex nature of transitioning to Civilian territory. I have also combined Book One "Which Way is Your Claymore Facing" and set the book up as a free PDF download from my website. I have encapsulated many years of conversations and learning with the extraordinary men and women I have sat with in my practice over the years, from regular to special forces soldiers. I hope that some of what I have written will support you and others around you on your journey towards healing. As I have noted, this is not a researched and academic text, and as such it may very well have its failings and limitations. Instead, this book is based on years of conversations with veterans and their partners and children. It is based on my experiences and challenges as a veteran and a man. It embodies years of exposure to neuroscience principles and brain- and body-based wisdom. I have tried to express this in simple, accessible writing and to draw on military operational terms to explain relevant concepts and lessons. I've also drawn on my own life experience while navigating my own pathway through a variety of life challenges.