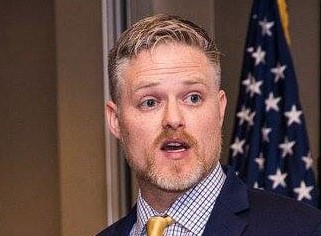 WYLY GRAY
FOUNDING DIRECTOR, VETERANS of WAR
Wyly is a United States Marine, public speaker, the Founding Director of Veterans of War, and is deeply committed to changing the existing veteran narrative regarding service, transition, and veteran suicide. Wyly has survived a broken family, foster care, two deployments in support of the War on Terror, and Post Traumatic Stress (PTS).
Through his work with Veterans of War, he experienced firsthand the strength of guided ayahuasca therapy in battles against treatment-resistant trauma, depression, anxiety, insomnia, and PTS. Thanks to ayahuasca, Wyly overcame suicidal thoughts and ideations, finally found sleep again, and cemented his purpose in this life to bring safe and effective tools for recovery for those suffering from the treatment-resistant after-effects of war. Wyly passionately believes that entheogenic plants and fungi offer a unique path towards healing from trauma, and he is part of ballot initiatives advocating for their decriminalization in the United States.
Wyly strongly supports the guided use of entheogens to overcome trauma.